Yes, it is official that Cyberpunk 2077 has gone gold as Cyberpunk official twitter page announced.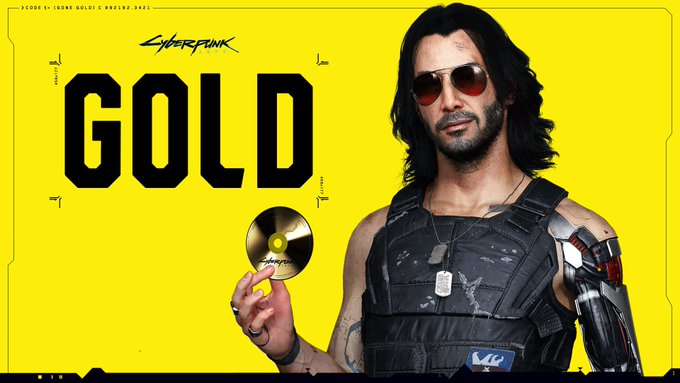 Cyberpunk 2077 has officially gone gold, a big developement company CD PROJEKT just announced few hours ago. Its's means that the game is fully completed and can be played from start to end. And final product has been sent for disk replication. It is obvious that still they are working on some fixes and improvements but it is not fully completed.
Cyberpunk 2077 is an open-world, action-adventure story set in Night City, a megalopolis obsessed with power, glamour and body modification.

You play as V, a mercenary outlaw going after a one-of-a-kind implant that is the key to immortality. You can customize your character's cyberware, skillset and playstyle, and explore a vast city where the choices you make shape the story and the world around you.
After Cyberpunk 2077 gold annoucement, the launch date is only a month away to play Cyberpunk 2077 and the final launch date is on November 19. It will be coming to PC, PS4, and Xbox One5 console.
Much good news is that there will be not another delay and Night City opening up next month, where Cyberpunk will be playable. And gamers are too much excited.
If you're looking to reserve your own copy of CD Projekt's next epic adventure, head over to our Cyberpunk 2077 pre-order guide for more.